DOG BITE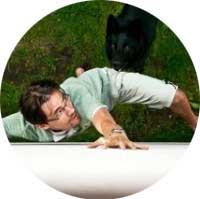 The Center for Disease Control reports that nearly 4.5 million Americans are bitten by dogs each year, half of these are children. One in five dog bites results in injuries serious enough to require medical attention.
WHY BE CONCERNED ABOUT DOG BITES?
About 4.5 million people are bitten by dogs each year.
Almost one in five of those who are bitten, about 885,000, require medical attention for dog bite-related injuries; half of these are children.
In 2012, more than 27,000 people underwent reconstructive surgery as a result of being bitten by dogs.
WHO IS AT RISK?
Children: Among children, the rate of dog bite–related injuries is highest for those ages 5 to 9 years, and children are more likely than adults to receive medical attention for dog bites.
Adult Males: Male adults are more likely than female adults to be bitten.
People with dogs in their homes: Among children and adults, having a dog in the household is associated with a higher incidence of dog bites. As the number of dogs in the home increases, so does the incidence of dog bites. Adults with two or more dogs in the household are five times more likely to be bitten than those living without dogs at home.
Dog bites can result in serious injury and financial hardship, and can be especially traumatizing for the 50% of victims that are children. If you are bitten by a dog, you may be entitled to compensation. The 850-Call-Joe Law Firm fights for your right to that compensation when you are injured.
Orlando Dog Bite Attorney Joe Knape can handle all of your dog attack cases. You can contact him at 407-508-7774 for a Free Consultation!